Meet Your Facilitator

Ismet Mamnoon is a graduate of the International Center for Studies in Creativity at Buffalo State College in Buffalo, New York. She is interested in the applications of Creative Problem Solving to interpersonal relationships, with a particular emphasis on the parent child relationship. She has written and published a guidebook - From Stormy Seas to Safe Harbor, to facilitate the use of the Creative Problem Solving process by a novice user. Ismet is currently developing a parenting model based on the objective of nurturing creative thinking skills. She has also developed a Parenting Tool Kit which provides creative solutions to parenting challenges.

In 2010 Ismet launched the Initiative for Creativity in Education at two schools in the UAE. These schools provide education to thousands of students and the initiative is an ongoing train-the-teacher project. In order to support the initiative Ismet has created a multi-level teacher training program called Teaching 21st Century Thinking Skills.

Ismet also holds a B.S. degree in Accountancy and Finance from the University of Exeter in England, is an Associate Chartered Accountant in England, and is a Certified Public Accountant in the USA. Ismet is also a Certified Advanced FourSight Trainer and a facilitator for Polarity Thinking. She uses Accelerated Learning in all her training and is certified as a trainer by the Center for Accelerated Learning.

Ismet received the Firestien Family Creative Achievement Award in recognition of her work in the field of creativity and facilitation of the Creative Problem Solving process. She was one of the lead facilitators for the Regional Economic Development council and was involved in the development of the Strategic plan for Western New York which awarded $100.3 million by Governor Andrew Cuomo.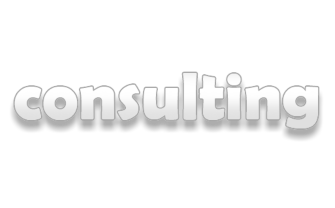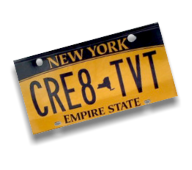 Behind The Credentials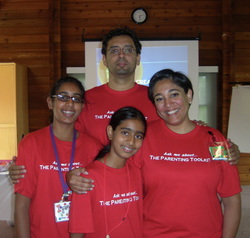 I am a full-time mom, creativity junkie, student of life, writer, designer, fish-hat maker, and a martial artist. I spent many years of my life in the professional world of finance and consulting. Even though the financial world was challenging and monetarily rewarding, after a hiatus of six years, I knew that I did not wish to return to it because it would not accommodate my family as a priority.
As a full-time mom, I realized that I had an ability to foster independence in my children. I took pride in enabling them to think and make good decisions for themselves. As a facilitator, this is the part that I find most rewarding - enabling my clients to use their own expertise to address their challenges while learning a methodology that they can continue to use to address further challenges. I see my role as a facilitator, being that of a guide - I will show you the process and guide you through it in a manner that the next time you need to travel the same path - you can find your way unassisted. I also believe that it is important that you feel comfortable with your facilitator, and as a client you may have needs that are better served by a different facilitator. I would be happy to recommend colleagues who have experience and expertise that would better assist you. Facilitators I would recommend are also listed under Links to Resources.
My daughters, Iman and Hana, who are my pride and joy can vouch for my sanity about 75% of the time and the rest of the time they are too busy laughing to care. They have been the inspiration behind the development of the parenting program and are the proof that it works.They are also my partners in Parenting for Potential and are involved in the concept and product development. The girls have also drunk the creativity kool-aid and use creative thinking tools and habits in their daily lives effortlessly.
I have lived significant parts of my life in Dubai, London and Buffalo (in that order). Given the choice between three weather extremes — hot, British and cold — I have chosen to set up a cozy household in a very well appointed igloo in Buffalo, NY for the last 14 years. The two men in my life are my long-suffering spouse, Sameer — and my almost-human cat, Neo! Even Neo has exhibited creative problem solving skills!